CTO Summer Clinic 2020

June 17-18, 2020
Georgetown Sheraton Conference Center
Plan to join the Texas K-12 CTO Council in Georgetown for our Summer Clinic 2020! This annual event is the premier professional training conference for technology education leaders in Texas, bringing together leaders from around the state and the region to discuss pressing issues in education technology.
The Texas K-12 CTO Council Call for Proposals for the 2020 CTO Clinic is now open! We are looking for districts to share innovative programs, best practices, or lessons learned regarding technology implementations. Our theme this year is "Building the Future." Please consider submitting a proposal either as a 50-minute presentation or a 2-hour workshop that would help support the theme. This year is also the Council's 15th anniversary, so sessions reflecting back on where we came from to where we need to go would benefit participants. 
The Texas CTO Clinic 2020 is FREE for member CTOs, Early Bird pricing for district team members is $149 and nonmembers and sponsors are $249. Early Bird pricing will be available until March 13, 2020. Register now before pricing goes up! And book your rooms at the Georgetown Sheraton Conference Center now (before they sell out) by using this link: Group rate for Texas K-12 CTO Council, 2020 Texas CTO Conference
Statement About Coronavirus
The Texas CTO Clinic 2020 is more than 3 months away and we are sure that you are concerned about the potential spread of Coronavirus. At this point, we are moving ahead with the Clinic 2020 and are also in touch with Georgetown ISD administrators to keep us posted on the status in the local community.
The health and safety of all participants at Clinic 2020 is our primary concern. TX K12 CTO Council is working closely with the Sheraton Hotel Georgetown to put measures in place to keep Clinic 2020 attendees as safe as possible. The hotel is increasing their health and safety measures to include:
Providing ample bottles of hand sanitizer in public areas of the hotel.
Following CDC guidelines with their employees and implementing strict standards for hygiene and cleanliness.
We will be monitoring the situation over the next few months and will notify attendees if we plan to make any changes to the Clinic 2020. In the meantime, here is the link to the World Health Organization's FAQ, as well as the Center for Disease Control to keep you up to date.
1101 Woodlawn Ave | Georgetown, TX 78628 | 800-477-3340
For maps and driving directions to the Conference Center go here. 
For information on visiting historic Georgetown go here.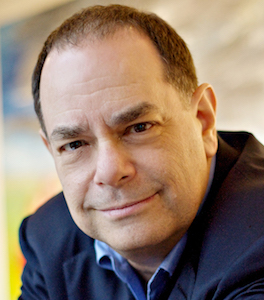 Keynote Speaker: Marc Prensky
Marc Prensky—coiner of the term "Digital Native" —is an award-winning, internationally acclaimed speaker, author, and "practical visionary" in the field of education. Today he champions an emerging new "Empowered to Better Their World" education paradigm that more directly benefits all students and the world they live in.  Marc has spoken in over 40 countries, authored seven books, and published over 100 essays; his writing has been translated into a dozen languages. Marc is the founder of The Global Future Education Foundation and The ARISE-NET.WORLD Real-World-Impact Education Network, uniting all groups in the world offering an "Empowered to Accomplish" education to kids. Previously in his career Marc headed an early prototype charter school. spent six years at the Boston Consulting Group, and founded and ran a learning games company for over a decade. Marc holds an MBA degree from Harvard (with distinction) and a Master of Arts in Teaching degree from Yale. He has taught at all levels, from elementary to college. Marc's latest book, Education to Better Their World: Unleashing the Power of 21st Century Kids (Columbia TC Press, 2016) won the 2016 Foreword INDIES Book of the Year Awards in Education.
Pre-Conference Technical Workshops
Bring your technical staff and join the Texas K-12 CTO Council for our Annual Summer Clinic featuring three, limited-capacity pre-conference workshops on Tuesday, June 16!
Apple Technical Workshop |12:00 PM - 5:00 PM | Join Apple at the Austin Apple Campus for a hands-on workshop where you'll dig into everything from provisioning devices to Coding with Swift. Apple support teams including Systems Engineers, Consulting Engineers, and teaching and learning Development Executives will dive in deep with your teams to expand your Apple technical knowledge while also exploring how Apple technologies can change the workplace and classroom. This workshop will be beneficial for CTOs and Technology Department employees as well as Instructional Technology and Curriculum teams. Bring your own Apple devices as this will be an interactive experience you won't forget. Note: Lunch will be provided by Mosyle at the Austin Apple Campus and there will also be an after-workshop event put on by Diamond Assets, Jamf, and LockNCharge in Georgetown. 
Microsoft Technical Workshop ($25) | 1:00 PM - 5:00 PM | Microsoft presents  "What's New in Microsoft in Education" featuring Microsoft Teams in the Classroom, as well as ways in which Microsoft can help with your identity an data security and cloud issues. Agenda–What's New?: Microsoft Teams in the Classroom; Learning Tools; Administration; Zero Trust–how to protect your identity and data; Senate Bills, Microsoft Can Help; New Low Cost Devices–OEM and Surface; How the Cloud Can Impact Your Organization.
Amplified IT/Google Technical Workshop ($25) | 1:00 PM - 5:00 PM | Identify and Mitigate Threats using Advanced Security Tools of G Suite: 91% of attacks on districts start with Phishing. While we do all that we can to prevent attacks, what do we do if an attack occurs? Participants will explore their own domains using Enterprise level security tools to uncover potential threats to their environment. The session will start with an introduction to the basics of the Investigation Tool and Security Center followed by guided activities and prompts to explore potentially harmful situations happening right now in their own domains. From phishing attempts to inappropriate file uploads and shares, we will explore and mitigate security risks happening live in G Suite.