From the Executive Director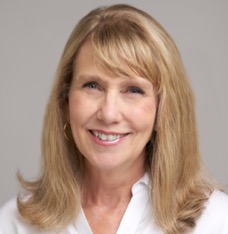 Well, that was a year we will surely remember! The shut down back in March seems so far away, and yet the year went by so quickly. I know that we are all ready to put 2020 behind us, but as I look back on the past year and all the things that happened, it makes me appreciate the "superheroes" that we have in our members.
Last March, you turned on a dime to ramp up remote connections and distribute devices to your students so that learning could continue. You reconfigured your networks to allow for safe and secure remote access for staff and students. You scrambled to purchase more devices to prepare for the next school year. You created field support locations to provide needed break/fix and support services around your districts. You planned over the summer, amidst many uncertainties and ever-changing guidelines, how instruction would be delivered, and ultimately provided networks for both in-person and virtual learning just days before classes resumed. You implemented new applications to support online learning and rolled out thousands more devices (when you could get them) as school re-opened. And did I mention that you have been working non-stop for ten months? 
I hope that you were able to find some rest during the winter break and are returning to your vital role in supporting our schools refreshed and re-energized. And as you resume your work this winter, know that the Texas K-12 CTO Council continues to be here to support you. I am so proud of our organization and the ways in which we've been able to connect with our members throughout this ordeal. As we shut down last spring, we started weekly member support calls so we could stay in contact with each other and share our challenges. We have offered numerous free webinars on topics supporting the needs you identified during the pandemic and made them available to anyone who wanted to listen in. We collaborated with TEA on several webinars to help you with data privacy contract language and Schoology implementation. We moved all of our face-to-face events virtual, with great success and record attendance! We continue to provide our cohort trainings, including CETL certification, TLE certification, and our popular Cybersecurity Planning Workshop, to keep your skills honed as a tech leader. And we look forward to vaccine distribution and hosting a hybrid event this summer so that we can see each other face-to-face again!
We will continue to support you during this new year on timely topics. Now more than ever, it's time to connect with your colleagues to share your challenges and successes. Now more than ever, you need your friends at Texas K-12 CTO Council. And we are here for you! Happy New Year!
Thank you for supporting the 3.5 Million students that our organization represents!
We are here for you!
Alice Owen, Ph.D., CAE, CETL
Governor Abbott, TEA, Dallas ISD Launch Operation Connectivity Statewide
Governor Greg Abbott, the Texas Education Agency (TEA), and Dallas Independent School District (DISD) today launched Operation Connectivity, a statewide initiative to deliver internet connectivity and device solutions for school districts, families, and students in Texas. Operation Connectivity was originally started in Dallas to address the the lack of high speed internet and/or home laptops for many DISD students which caused an interruption to their learning, as education in the classroom transitioned to at-home digital instruction due to COVID-19. This initiative now aims to provide internet connectivity to hundreds of thousands of students statewide. Read more.
Covid-19 Texas Public Schools