From the Executive Director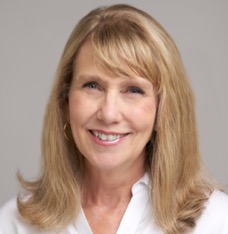 By now many of you have either started school in some form or are beginning school this week. I know it has been difficult to make decisions in the midst of all the uncertainty and to keep up with the fluid situation. It has been stressful to find enough equipment to purchase, distribute devices to thousands of students and staff, provide internet access to families in need, train teachers in best practices for online learning, and deal with parents as they need tech support. 
Now more than ever, you need the support of your colleagues in your association! Everyone is feeling the same pain and going through the same pressures. This is a great time to stay in touch with your technology peers, share successes and lessons learned. The Texas CTO Council is here to support you during these trying times!
Similar to what we did with our member support calls earlier this year, we have developed a series of Lunch & Learn webinar trainings for you in addition to our regular events. The series will be FREE to all CTOs and their Team members, but please register so you can receive the Zoom links to login. 
I hope you have a great start to the new year, no matter what format you are trying! But above all, please stay safe and healthy until we can meet again face-to-face! 
Thank you for supporting the 3.5 Million students that our organization represents!
We are here for you!
Alice Owen, Ph.D., CAE, CETL
Governor Abbott, TEA, Dallas ISD Launch Operation Connectivity Statewide
Governor Greg Abbott, the Texas Education Agency (TEA), and Dallas Independent School District (DISD) today launched Operation Connectivity, a statewide initiative to deliver internet connectivity and device solutions for school districts, families, and students in Texas. Operation Connectivity was originally started in Dallas to address the the lack of high speed internet and/or home laptops for many DISD students which caused an interruption to their learning, as education in the classroom transitioned to at-home digital instruction due to COVID-19. This initiative now aims to provide internet connectivity to hundreds of thousands of students statewide. Read more.
Covid-19 Texas Public Schools