From the Executive Director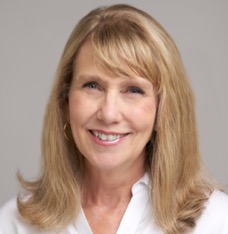 I just wanted to take a few moments to say thank you to all our members and the dedicated efforts you have made over the last month or so. I know that many of you had to turn on a dime to get your networks ready for online working and learning. I just wanted to make sure that someone told you thank you in case no one had done so.
Thank you for setting up network security protocols to protect students and staff as they worked remotely.
Thank you for distributing the thousands of devices to needy students in your districts who were not able to provide their own.
Thank you for the creative ways you have devised to bring internet access to the homes that do not have it, through hot spots or buses with WIFI.
Thank you for creating drive-through tech support centers and call-in hotlines to keep devices working.
Thank you for training your staff on the best practices of online learning and internet safety.
Thank you for supporting virtual meetings and classrooms so that teaching and learning can continue to happen during these stay-at-home times.
Thank you for doing all of this while trying to support your own families and keep them safe.
Thank you for supporting the 3.5 Million students that our organization represents!
We are here for you!
Stay safe and healthy until we get to see each other again!
Alice Owen, Ph.D., CAE, CETL
Member Support Call Notes | May 7, 2020
Member Support Call Notes | April 30, 2020
Governor Abbott, TEA, Dallas ISD Launch Operation Connectivity Statewide
Governor Greg Abbott, the Texas Education Agency (TEA), and Dallas Independent School District (DISD) today launched Operation Connectivity, a statewide initiative to deliver internet connectivity and device solutions for school districts, families, and students in Texas. Operation Connectivity was originally started in Dallas to address the the lack of high speed internet and/or home laptops for many DISD students which caused an interruption to their learning, as education in the classroom transitioned to at-home digital instruction due to COVID-19. This initiative now aims to provide internet connectivity to hundreds of thousands of students statewide. Read more.
Member Support Call Notes | May 7, 2020
1.      What are your plans to address SB820? HB3834? Are you handling in-house or have you hired (or are considering hiring) a 3rd party?
·      Alamo Heights - KnowB4; training is ready but holding off right now; cyber plan did in house;
·      Fort Bend – KnowB4 courses; 1 hour of training;
·      CyFair – this was a good time for teachers to do the training online; 70% completion; some food service, maintenance have not been able to finish it;
·      Plano – started with KnowB4; working with Region 10; used Texas Tech course and modified it with local info; now 15-25 minutes
·      U of Houston has made their content available
·      Corpus Christi – Safe Schools came out in early March; 2 hours long; 50% of staff have completed it; some staff do not have computers at home so difficult to do the training;
·      Substitutes – Fort Bend not training subs yet; would have to pay them to take the training; Southside – subs do log in with temporary accounts, still need to address this;
·      Tomball – using Spring Branch ISD's content; put in Eduphoria to be able to track staff; reminding staff to complete within two weeks; will wait to work with custodial, food services etc.. later
·      Southside ISD – contracted Region 20 before spring break to train central office, some campuses; used their template to develop their own training; decided now to purchase Infosec IQ remote training modules;
·      Best Effort!
2.       Have any of your information security priorities changed since COVID-19/quarantine? New priorities?
·      Cy-Fair – many connecting through VPN, Microsoft Office 365, Google Classroom; need to secure G-Suite better; using G-suite a lot more; have Advanced Threat protection for Office;
·      Southside – rise in phishing emails; focusing on security about working from home;
·      Fort Bend - Deployed TEAMs to students; need additional licensing; can get expensive
·      Alamo Heights – considering using G-Suite for everyone and stop using Exchange; thinking of purchasing Edgenuity
·      Tomball – allowing more people to have VPN access; secretaries and other still had to access business applications; have to provide devices to access the systems
·      Cy-Fair – remote access penetration
·      Corpus Christi – increased VPN users; tech staff, admin staff; over 150 people; principals, assts.; when we go back to normal, will rescind? Hourly workers should not work beyond their normal work hours; restricting just to work devices, but had to allow some personal devices but must have virus protection
3.      Are your business continuity and/or disaster recovery plans being revised/amended as a result of COVID-19/quarantine?
·      No expectation of downtime now; no time to do maintenance; no paper back up for instruction
·      Corpus Christi – just beginning disaster recovery plan; this crisis is helping push this forward; seeing what applications are more critical now; need to consider more than hurricanes and fires now
·      Fort Bend – now we are dedicating more time to this; helping to work with business dept on what the gaps are; core business back into the plan – how to keep teaching and learning going; conversations with curriculum and instruction to move away from pencil and paper; what is the backup plan now
4.      What key infosec project/initiative is your District focused on this summer (summer 2020)?
·      Corpus Christi – cybersecurity projects; contracted with vendor to be a chairperson; identifying areas from the cybersecurity framework (NIST standards); reviewing policies and procedures; firewall upgrades
·      Fort Bend – improving encryption;
·      Cy-Fair – changing firewall to Palo Alto; detection and response system - ExtraHop; upgrading servers;
5.      Has your District implementing LTE as a solution for getting households connected (distance learning)? If yes, what are you doing (if anything) to secure these connections?
Corpus Christi –

purchasing 6000 Chromebooks and hotspots for remaining students who don't have access at home; purchasing Kajeet for buses

Fort Bend – Sprint, Verizon hotspots; all traffic forced back through firewall for filtering; for Verizon grant ipads

Tomball – use parking lots so students can access wireless from buildings

Steve Wentz – working with some districts to build private LTE for several districts as a long-term solutions (interested - Fort Bend, Plano, Dallas, Austin, Corpus Christi…)
Other Questions:
How did you distribute devices during this time?
Fort Bend – used devices from carts; had to get devices ready; many carts were not being used before; needed updated; put them in kiosk mode; then students had to login with VPN credentials; put them in buses for mobile deployments to get devices out; in a bag with chargers; Tues & Thurs have 2 locations; family schedules an appointment; started after school programs – got them equipment; still working on collection process – but want to pick them up at the end of the year and clean them up; not enough for 1:1; had BYOD; 1500-2000 hotspots distributed;
Weekly COVID-19 Member Support Calls
In these challenging times, the CTO Council is offering a safe place where you can ask questions, share ideas and not feel so isolated as you work remotely. Join your peers each Thursday at 1:30 pm to hear from each other on how you have handled distributing devices, configuring networks for remote learning, or training for staff.

CTO Summer Clinic 2020 is going virtual!
Due to the COVID-19 pandemic, it will be impossible to hold the 2020 TX CTO Clinic in person at the Sheraton, in Georgetown, this June. The uncertainty around what will happen with schools in the coming months has also made it unclear whether we will be able to hold the conference face-to-face in the fall. As such, we have decided to take the 2020 TX CTO Clinic virtual on June 23-25, 2020!
 
If you have already registered, we will keep your registration active and send you links on how to access the presentations and sessions. If you have not registered, there is still time! We will keep all fees at the Early Bird pricing for the remainder of the registration period and registration will be open until June 19, 2020.
 
We will still be able to see each other face-to-face over Zoom during the conference, so please stick around to interact with presenters, sponsors, and your colleagues! We will continue to bring you quality content through our keynote, Marc Prensky, our presenters, and our partnering organizations. We will also have special member chat times built in to talk about whatever hot topic is on your mind! And sessions will be recorded in case you cannot attend the virtual conference at the scheduled times.
 
We're busy getting everything ready and excited to see you! Stay tuned for more information coming shortly. 
COVID-19 EDTECH GUIDANCE & REMOTE LEARNING RESOURCES
CoSN
CoSN has a new resource on virtual learning for TX K-12 CTO and CoSN members, EdTech Guidance in the Age of COVID-19. This pandemic affects us all – so please feel free to share it with others who need it to serve their students and teachers. Our community is grateful for all the behind-the-scenes work that's getting done for the greater good of learning.
Digital Bridge K-12 Helps Districts Address Home Learning Gaps
EducationSuperHighway, a national organization with the mission to upgrade internet access for all public schools, has recently launched Digital Bridge K-12: an initiative dedicated to helping school districts address the home learning gap. EducationSuperHighway has developed a number of resources to support states, as well as initial toolkit for school districts. The resource guide sets out best practices how to address the learning gap locally and examples for school districts to partner with their local telecommunications carrier or wireless provider to help connect students WiFi hotspots.  
COVID-19 Resources and Information from TEA