From the Executive Director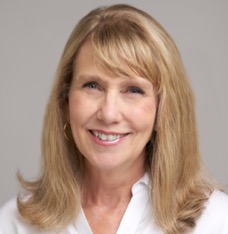 POSTPONED -– the Cybersecurity Workshop that was to have occurred on March 25, 2020, 8:30 am - 4:00 pm, at Irving ISD, is being rescheduled for a later date, TBD.
CoSN has a new resource for TX K-12 CTO and CoSN members on COVID-19, Preparing to Take School Online. We recognize school districts across the country are in varying states of preparation for this pandemic and hope this is helpful to you as you plan. This pandemic affects us all – so please feel free to also share it with others who need it to serve their students and teachers. Our community is grateful for all the behind-the-scenes work that's getting done for the greater good of learning.
You can also visit cosn.org/coronavirus at any time as they plan to add more resources as they become available.
LINKS TO ADDITIONAL COVID-19 RESOURCES
Readout of the U.S. Department of Education's COVID-19 Conference Call with K-12 Stakeholders

WASHINGTON – The U.S. Department of Education and other federal partners held a conference call today with K-12 education leaders representing all 50 states and two territories to discuss the Administration's whole-of-government response to the Coronavirus (COVID-19) outbreak.

Those who attended the call included representatives from the National Association of State Boards of Education, National Governors Association, Council of Chief State School Officers, and elected officials, among many others. During the discussion, subject matter experts answered questions about the process for approval of statewide testing waivers, meal delivery for students during school closures, lengths of school closures due to the outbreak, requirements for local education agencies to provide services to students with disabilities, and Individuals with Disabilities Education Act (IDEA) requirements during the outbreak.

Representatives from the Centers for Disease Control and Prevention (CDC) and the United States Department of Agriculture (USDA) also participated in the call:

Nancy Messonnier from the CDC discussed what schools, parents and communities can do while schools are closed, as well as what strategies school administrators and staff should consider when they begin to think about reopening.
Deputy Under Secretary Brandon Lipps from USDA addressed the Department's ongoing commitment to feeding low-income children when schools close. USDA intends to use all available program flexibilities and contingencies to serve program participants across their 15 nutrition programs, many of which were expanded by the recently enacted Families First Coronavirus Response Act.

This call is part of the Department's ongoing communications with K-12 stakeholders regarding the Administration's education-related Coronavirus actions.

Participants from the U.S. Department of Education

Betsy DeVos, U.S. Secretary of Education

Dr. Mitchell "Mick" Zais, deputy secretary

Frank Brogan, assistant secretary, Office of Elementary and Secondary Education

Kenneth Marcus, assistant secretary, Office for Civil Rights

Mark Schultz, acting assistant secretary, Office of Special Education and Rehabilitative Services

Kala Surprenant, acting director, Student Privacy Policy Office

Participants from Additional Federal Agencies

Dr. Nancy Messonnier, director, National Center for Immunization and Respiratory Diseases, Centers for Disease Control and Prevention

Brandon Lipps, deputy under secretary, Food, Nutrition, and Consumer Services, U.S. Department of Agriculture

For more information on all the efforts the Department is taking to address the COVID-19 national emergency, visit ed.gov/coronavirus.

For more information about COVID-19, please visit the following websites: https://www.coronavirus.gov, https://www.cdc.gov/coronavirus/2019-ncov/index.html and https://www.usa.gov/coronavirus.

Plan to join the Texas K-12 CTO Council on June 17-18 in Georgetown for our Summer Clinic 2020! This annual event is the premier professional training conference for technology education leaders in Texas, bringing together leaders from around the state and the region to discuss pressing issues in education technology. Register now!
Statement About Coronavirus
The Texas CTO Clinic 2020 is more than 3 months away and we are sure that you are concerned about the potential spread of Coronavirus. At this point, we are moving ahead with the Clinic 2020 and are also in touch with Georgetown ISD administrators to keep us posted on the status in the local community.
The health and safety of all participants at Clinic 2020 is our primary concern. TX K12 CTO Council is working closely with the Sheraton Hotel Georgetown to put measures in place to keep Clinic 2020 attendees as safe as possible. The hotel is increasing their health and safety measures to include:
Providing ample bottles of hand sanitizer in public areas of the hotel.
Following CDC guidelines with their employees and implementing strict standards for hygiene and cleanliness.
We will be monitoring the situation over the next few months and will notify attendees if we plan to make any changes to the Clinic 2020. In the meantime, here is the link to the World Health Organization's FAQ, as well as the Center for Disease Control to keep you up to date.
Cybersecurity Survey
The Texas K-12 CTO Council Advocacy Committee is conducting a survey to find out the current status of districts' cybersecurity preparedness around financial and human resources. Your responses will provide us with valuable information as we talk to legislators about the importance of providing schools and school districts with funding for cybersecurity protection.
You may need to have your budget and expenditures handy in order to answer some of the questions. Be assured we will keep your information confidential and will only summarize and/or average what cybersecurity efforts are costing schools and school districts.
If, however, you are willing to share actual stories--whether they are attempts to breach your systems or actual breaches--please let us know. It can have a bigger impact when we talk to legislators and their staffs when we provide real situations vs theoretical situations.
Thank you for taking the time to help gather this important information!