From the Executive Director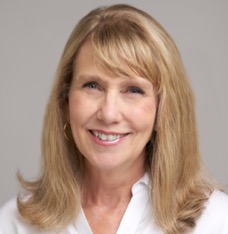 We hope everyone has had a productive summer and that you are wrapping up your summer implementations! It's hard to believe that a new school year is almost upon us! The Texas K-12 CTO Council has been at work this summer as well!
We have just come off of our most successful CTO Clinic ever! Over 450 people in Georgetown gave us record attendance! Our theme of "TrustEd" learning environments provided for numerous sessions related to network, data, and physical security. Our keynote speaker, Ryan Cloutier, brought an entertaining and well as informative message about "Cybersecurity, New Life Skills, and Preparedness for the Future."
We will have two new formats this year for our local meetings in the fall and winter. On October 18, 2019, in Aldine ISD, we will host our Fall Technical Summit. This will focus on technical issues your districts experience and will give you an opportunity to bring your technical staff to participate in discussions with their peers. There will also be strands of information for CTOs as a continuation of our learning from the Clinic. On January 26, 2020, we will host a Winter Leadership Summit in conjunction with the TASA MidWinter Conference. This will be an opportunity for you to bring the leaders from your district, whether they be aspiring CTOs or your instructional leaders, to work alongside you.
The CTO Council Board has recently unveiled the new strategic plan for the organization to take us into the future. There are 6 major goal areas that will guide the organization for the next few years:
Leadership Development
Membership
Anticipating the Next Digital Shift
Advocacy
Articulating our Vision
TrustEd – Data and Cyber Security
We will also be investigating re-branding the organization this year. We hope that many of you will be actively involved in this endeavor. We will need volunteers before and after the Fall Technical Summit to be part of focus groups that will help define the future of your organization. Please let us know if you would like to be involved by emailing txctocouncil@gmail.com.
We hope everyone has an opportunity to renew and rejuvenate this summer and that the new school year brings you new ideas and inspiration to support teaching and learning.
Have a great year!
Alice Owen, Ph.D., CAE, CETL