October 19, 2018 | San Antonio
The Fall Meeting will be held in the Frederick E Maples Conference Center Building at ESC Region 20, 1314 Hines, San Antonio, TX 78208.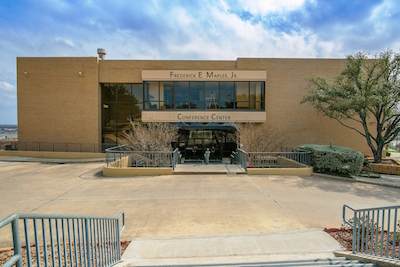 Park in the lot at the top of the hill and enter the building through the front entrance. The Fall Meeting will be held in Hickory, Laurel & Magnolia Rooms. Region 20 will have guides to show you where the meeting rooms are located. Breakfast and lunch will be provided as part of your registration.
There is no on-site registration, so you must register to let us know you are coming. Registration is now closed.  Join us at our Winter Meeting on Jan. 27, 2019 at the Hilton Hotel in Austin!
DOWNLOAD PRESENTATIONS FROM THE FALL 2018 MEETING HERE.
Program Agenda
Time

Session

Presenters

7:30 – 8:00am

Breakfast, Networking & Pop Up Exhibits

 

8:00 – 8:20am

Welcome and Announcements

Join a Committee!

Update your COSN membership list
Join website groups
Submit a nomination for award
TX CTO Council Member Benefits

Bryon Kolbeck, Chair

Alice Owen, Ex. Dir.

8:20 – 8:30am

The Evolution of Endpoint Management

Tim Williams, VP of Product Strategy - FileWave Endpoint Management

8:30 – 9:15am

Keynote Speaker - Fiber20: Creating a Regional Fiber Network

Paul Patillo, ESC Region 20

9:15 – 9:45am

The OneRoster Journey: Where Are We Now?

Patrick Devanney, VP Interoperability, ClassLink

Jim Baldoni, Dir. Instr. Technology, Northeast ISD

Kyle Berger, CTO, Grapevine-Colleyville ISD

Karla Burkholder, Dir. Technology Services, SCUC ISD

Aaron Rister, Cord. Ed. Tech, Keller ISD

9:45 – 10:00am

Break, Networking & Pop Up Exhibits

 

10:00 – 10:45am

Panel - Best Practices for Security

Moderator -Jennifer Miller, CyFair ISD
James Costello – Technology Security Specialist, CFISD
Adam Feind – CTO, Northwest ISD
Christopher Kar – Information Security Advisor, Fort Bend ISD
Steve Burpee – Lead Security Administrator, Round Rock ISD

10:45 – 11:15am

Driving Tech with Learning at Dallas ISD and Alamo Heights ISD

Jill Galloway, Innovation Strategist – Engage2Learn

Sandra Shelton, Former Director of Instr. & Information Technology, Alamo Heights ISD

Jack Kelanic, CTO – Dallas ISD

11:15am – 12:15pm

TxSPA Session

(Bexar Room)

                                 OR

Table Talk - Hot Topics
(Hickory, Laurel, Magnolia)

Bryon Kolbeck, CTO, Lewisville ISD Karen Fuller, Sr. Manager of IT Network Engineering, Houston ISD

 

Pick a topic of your choice and solve problems with your colleagues

12:15  – 1:00pm

Lunch, Networking & Pop-Up Exhibits

 

1:00 -1:10pm

SHUT THE FRONT DOOR and the Back One Too!

Adam Cusick, VP of Sales - TechPilot Labs

Juan Orozco, Director of Instructional Technology – Del Valle ISD

1:10 - 1:40pm

802.11ax Wi-Fi in the Real World

Jess Ward, Area Vice President

Aerohive

1:40 - 2:10pm

Networking - group by small, medium, large districts

Meet people in similar sized districts to discuss issues and solutions

2:10 – 2:30pm

Break, Networking & Pop-Up Exhibits

 

2:30 - 2:40pm

Simple Technology to Enhance Learning

Michael Montemayor, Sales Director - AVer Information Inc

Felicitas Garcia, Teacher, La Joya ISD

2:40 – 3:25pm

Team Building for Tech Teams

Frankie Jackson, CyFair ISD

Leslie Garakani, Midlothian ISD

3:25 - 4:30pm
Table Talk - Committee Work

Join a committee and get involved in the work of your organization!
Sponsors
Platinum Sponsors:
Aerohive
Classlink
engage2learn

Gold Sponsors:
Aver Information
Filewave
TechPilot Labs
Silver Sponsors:
Affiliated Communications
Clever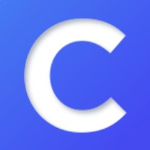 Data Projections
DelCom Group
ENA
ianAsher | openSolutions
Unite Private Networks
Virtual Sponsors:
Google
Lenovo