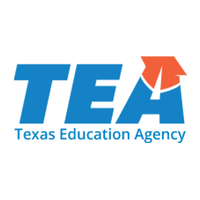 Advanced Placement Computer Science A and IB Computer Science Higher Level
In April 2018, the State Board of Education (SBOE) adopted changes to the amount of credit for Advanced Placement (AP) Computer Science A as well as International Baccalaureate (IB) Computer Science Higher Level. Beginning with the 2018-2019 academic year, students shall be awarded two credits for the successful completion of AP Computer Science A and two credits for the successful completion of IB Computer Science Higher Level. The amended rule was effective August 27, 2018.
The SBOE also adopted a new rule stating that a district shall allow a student who successfully completes AP Computer Science A or IB Computer Science Higher Level to satisfy both one advanced mathematics requirement and one languages other than English requirement for graduation (TAC 74.11(k)). The amended rule was effective August 27, 2018.
**************************************************************************************************
Languages Other Than English (LOTE) Graduation Requirements
In June 2018, the SBOE gave final approval to amendments to Foundation High School Program requirements. Among other changes, the SBOE added Advanced Placement (AP) Computer Science Principles, AP Computer Science A, International Baccalaureate (IB) Computer Science Standard Level, and IB Computer Science Higher Level to the list of computer programming languages that may meet the languages other than English (LOTE) requirement (TAC 74.12(b)(5)(A)(ii)). The amended rule was effective August 27, 2018.
**************************************************************************************************
Because the above updated rules were effective after publication of the July 1, 2018, release of the Public Education Information Management System (PEIMS) data standards, the Texas Education Agency (TEA) published on August 1, 2018, a post-addendum version of the PEIMS standards for the 2018–2019 academic year. This version reflects the rules changes above by adding the following course identification numbers for AP Computer Science A and IB Computer Science Higher Level:

The two AP Computer Science A course codes must be used together. The two IB Computer Science Higher Level course codes must be used together. Please consult your local PEIMS coordinator to ensure the appropriate coding of these courses. As with other Texas Essential Knowledge and Skills (TEKS) courses, students who do not need these courses to meet the specific mathematics or LOTE requirements may apply them to elective credit requirements.
As a reminder, districts are required to provide sufficient time for teachers to teach and for students to learn the content of a course. There is no seat time requirement, and districts may schedule time for courses as best fits their district.
---