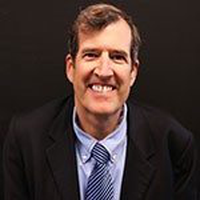 Mark Gabehart, Executive Director of Management Information Services at Round Rock ISD, has been asked to serve on the Member Engagement Committee for the Texas Association of School Administrators for the 2017-18 membership year. Appointments to the Member Engagement begin June 1, 2017 and end May 31, 2018.

Based on TASA's collaborative work at last summer's Executive Planning Meeting and their major committee meetings in October 2016, three priority areas for TASA emerged — Member Engagement, Professional Learning, and Advocacy. As a result, TASA has reframed their major committees to focus on these three priorities. The organization has also led a process of developing a long-range plan that has also included development of short-term action items in response to those key priorities and formation of a TASA 2025 Task Force to develop a long-range strategic direction that maximizes TASA's resources and relationships to accelerate their mission. TASA's 2017-18 strategic priorities will be identified during their Executive Planning Meeting this summer and will serve as the focus for TASA's committee work this fall.

TASA and the Texas K-12 CTO Council's partnership has grown stronger in recent years and Mark's service on the Member Engagement Committee carries on that partnership.

---