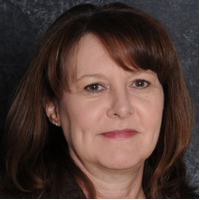 This article was originally published in the Texas School Business Journal.
I grew up in San Antonio, Texas and as a child, we made many trips to East Texas to visit family. I loved the clicking sound of the tires when we traveled across the Mud Creek Bridge because that meant we were close to my grandparents' house. I would get out of the car and the night would seem so dark because there weren 't any lights like the ones we had in the city. I could see amazing stars and hear the frogs calling at the pond. However, the best part was going in my grandparent's house and running into their arms for a big hug.
I think we would all agree there just isn't anything like belonging and fitting into a group of people. The people you know will be there for you during your greatest challenges and your greatest celebrations. Well, I have found my "business family" in the CoSN, Texas chapter of Chief Technology Officers. The Texas K-12 CTO Council.
The members of this organization have become my friends and family. Arriving at one of our Texas K-12 CTO Council meetings gives me the same sense of belonging as arriving at my grandparents' house. I see stars shining bright as I walk into a meeting and as I get closer, I hear them calling like the frogs on the pond. Yes, these stars are the people that make up the community of the Texas K-12 CTO Council.
The Texas K-12 CTO Council is the premier organization in Texas for educational technology leaders. Our purpose is to assist Texas K-12 school districts in understanding how to plan for the use and successful implementation of information technology in Texas schools and advocate for districts' technology needs to improve student learning. Our organization represents more than 2,894,000 students in Texas!
Being a member of the Texas K-12 CTO Council helped me recognize the difference in a technology leader versus an effective technology leader. To be an effective technology leader you must understand the instructional focus of the district and be able to build the infrastructure to support it as well as lead others to support the vision.
I have overcome many barriers to my success because I have benefited from the knowledge of other technology leaders in Texas. No matter the size of your district, we all share in the same challenges, just on different levels. I always leave our meetings with relevant information and a sense of empowerment to improve teaching and learning in my district.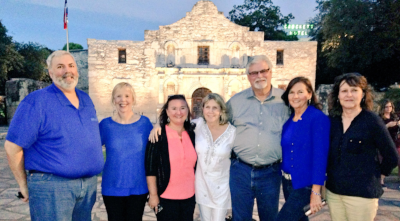 As a technology leader in a smaller district the Texas K-12 CTO Council has provided me with many tools and strategies to meet the goals and objectives of my district. Professional resources can be expensive and not always available in rural areas. School districts have to make their time, effort and money extend as far as they can. I have found the best value of investment has been my membership in CoSN (www.cosn.org) and the Texas K-12 CTO Council (www.texask12ctocouncil.org ). One of the first resources I used was the energy usage calculator when I took the CoSN-Gartner, Total Cost of Ownership course. I used the data from the calculator spreadsheet to present a cost savings analysis to our board. The data clearly showed the total cost of ownership of a virtualized server environment was much cheaper than the server farm we had at the time.
The CoSN, Empowered Superintendent toolkit is another valuable resource used by our district. The infusion of technology in every aspect (business and academics) of our K-12 school life and beyond can be very challenging. The Empowered Superintendent toolkit is a strategic plan to help build your leadership team's skills and knowledge for transforming teaching and learning in a digital world. Part of the toolkit contains action steps specifically related to the role of a CTO. It helps Superintendents identify the CTO role, tips for the CTO interview and hiring process and targets professional training for your CTO. My superintendent used the toolkit to create my job description and evaluation rubric.
My membership provides me access to the resources discussed above and many more. You can locate them at http://www.cosn.org/resource and http://www.cosn.org/initiatives.
The Texas K-12 CTO Council meetings are also included in my membership. We meet monthly via an online service except for our face-to-face meetings in January, June, and October.
Our recent partnership with TASA has aligned our winter meeting with TASA's Midwinter Conference in January. Look for the CTO strand in the Midwinter conference guide. https://www.tasanet.org/midwinter
Our summer meeting on June 22-23, 2017 at the Marriott Riverwalk in San Antonio is a clinic structured for maximum professional growth. http://www.texask12ctocouncil.org/cpages/summerclinic
Join us on October 20, 2017 at Plano ISD's Sockwell Center for our fall meeting. http://www.texask12ctocouncil.org/cpages/fallmeeting
For more information on the Texas K-12 CTO Council or to become a member, visit us on the web at www.texask12ctocouncil.org. All educational technology leaders and staff are encouraged to join, not just Chief Technology Officers.
Hedda Alexander
Technology Director, Jacksonville ISD
Small District Representative, Texas K12 CTO Council
Former Secretary, Texas K12 CTO Council

---